On a mission to empower our communities to move economies forward across MENA-P, Trella is growing stronger and faster than ever. While we're expanding across our markets; Egypt, Saudi Arabia, Pakistan, and the latest launch in the United Arab Emirates, our visual identity and equity couldn't keep pace. This changes today!
---
Brand Lift Journey:
At Trella, we wanted our brand to really represent us. Hence, the decision to embark on a brand lift journey was made to solidify our, logo, colors, patterns, and entire visual identity across our communities.
"A brand is more than just a logo; it's a personality. It's more than how a business looks; it's about how it feels, what it communicates, and the impression it makes on others."
Before jumping in, we reflected on the deeper reasons behind changing the existing visual identity that had grown on us. The following recaps some of the functional reasons that drove us to work on the brand lift as well :
Design a logo and wordmark reflecting our ever-growing identity and brand
Ensure consistency across external and internal platforms
Support our team with easy access to branding/marketing materials
Devise a comprehensive brand manual that all teams could refer to for guidance and consistency
The Process:
We started the process by holding a brand personality workshop to identify Trella's main attributes and the core that withstands the test of time and markets. After working on hundreds of traits and exploring different brands, we all came together and chose the below as Trella's main brand attributes.
While working on the brand attributes, we kicked off the visual identity discovery with Rana Elgohary from Letterlust Studio to develop the findings into a new brand identity that accurately represents us along with devising a comprehensive guide detailing Trella's design principles across applications and teams.
The visual inspiration was derived from Trella's mission of moving economies forward; which includes roads, trucks, shipping lines, and everything trucking. If it moves, we're moving it!
The creative direction draws inspiration from the forms of vehicles and roads. What's common visually is that they're all formed of straight lines and curved edges. These two elements will be the core of the brand's visual language/identity.
The visuals started taking shape by tracing the pictures and abstracting them into basic shapes to rework them into our wordmark and icon.
As you see the abstraction played on basic shapes and by playing around these shapes, a new icon and wordmark were born.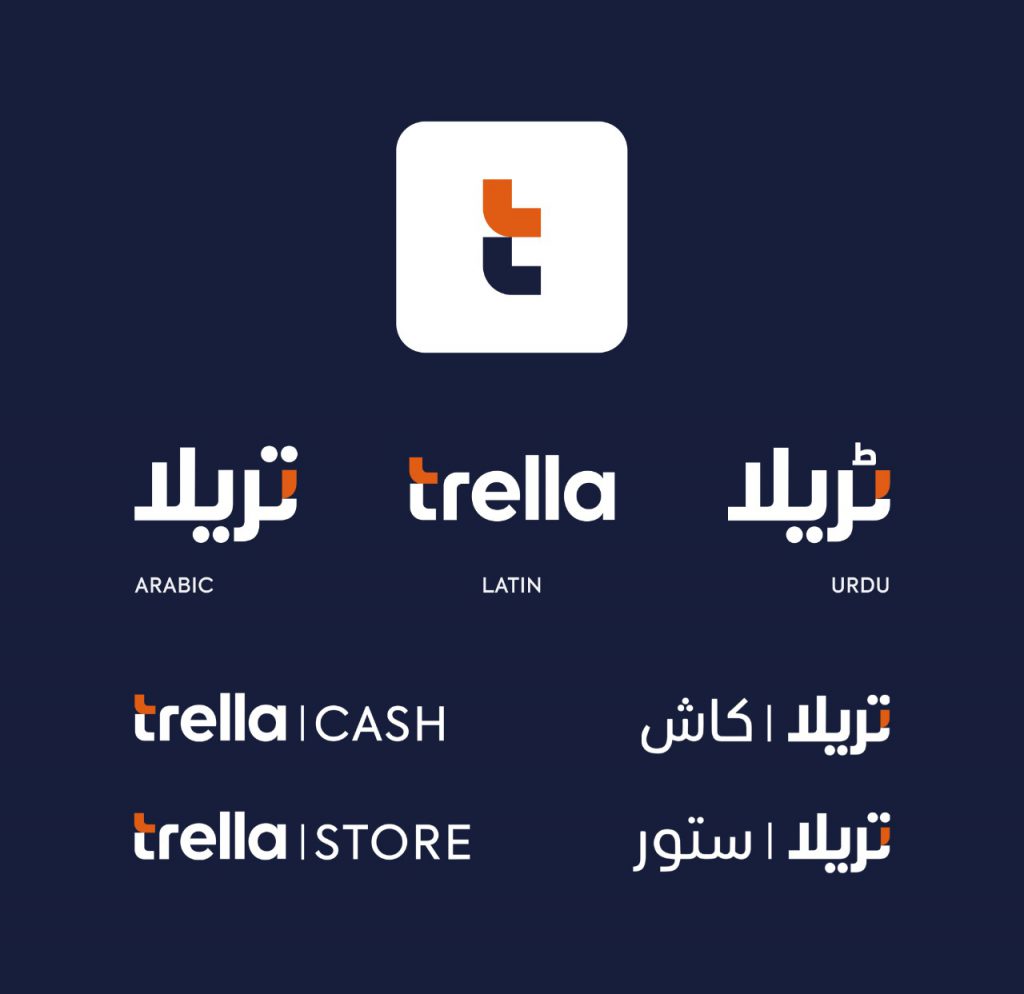 Brand in Action:
We started applying the new identity across all mediums; office design, swag, internal documents, website, applications, and social media. Having a solidified direction ensured consistency by connecting all our communities together – be it our shippers, carriers, or trellans.
Office HQ Opening:
Along with the internal and external rollout, the brand lift played a huge role in what the current Egypt HQ looks like, embodying our core values and attributes to the T. Below are some references to what our Egypt HQ actually looks like:
Onwards and Upwards:
While revamping our brand identity is a key milestone, we are laser-focused on our main mission of building the right product and processes to ensure that we are empowering our communities to really move economies forward. And while we have made progress in disrupting freight and trucking, we still have a long way to go. #TheLongHaulIsOurs
The Team Behind the Lift:
This brand lift wouldn't have come to life without the dedication of everyone who worked on making sure we apply the new and improved brand identity across all mediums. Kudos to Moustafa Emam, Hedy Nasser, Muhammad Tarek, Omar Kamar, Muhamed Yassien, Ahmed Salah, Armia Talaat, and Aly Messelhy. #InItTogether 🧡
If our mission to move economies forward has inspired you into joining our ever-growing team, apply here! 🚀