Everything is shifting in the Kingdom of Saudi Arabia. Its desert sands and start-up realm are moving alike. Saudi Arabia is taking massive leaps into facilitating the tech industry and empowering innovation on all fronts: Sophia, the first artificially intelligent robot, recently became a citizen of Saudi Arabia, alongside a surge in the numbers of tech-driven companies being created. Venture funding is a clear example of this change and has increased dramatically. In 2020 $95mn in funding has been allocated to startups, which is 1.5x that of 2019, and there is still an entire quarter remaining in 2020! This trend is growing on both a macro and micro scale in the Kingdom as the government issues policies to facilitate finance for start-ups, while interest continues to grow from private individuals and entities. This is most apparent with Saudi Arabia's recent 2030 vision, to make it a global contender in all sectors.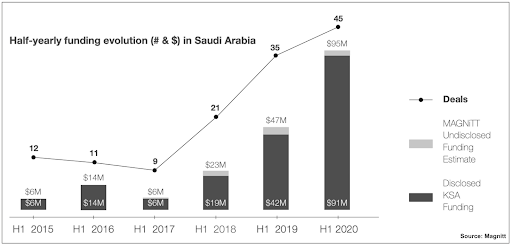 Why Saudi?
Saudi's current logistics market is a healthy one with a size of $25 BN USD BN, and it continues to grow. A key indicator of a healthy economy is a strong logistics sector, driven by efficient movement of goods, and improved purchasing power. As such, Saudi Arabia is well aware of the importance of its logistics sector and has highlighted its vision for the sector, primarily through the National Industrialization Development and Logistics Plan. The country has set ambitious yet achievable targets for the sector to make the country more competitive on a global scale and support the diversification of the economy.
These current developments in Saudi Arabia provided an opportunity for Trella to launch in the Kingdom and develop our business across the region.
The interest in tech and the flow of funding, combined with the government investment and focus on the logistics sector made Saudi Arabia a clear choice for expansion.
Growth thus far
This strategic alignment and a joint desire to support the digitalization of the industry has created an ideal environment for growth. In a matter of months, we have set up a small and driven team of 20 individuals, working in harmony across multiple jurisdictions and industry sectors in the Kingdom. To date, Trella KSA has completed north of 7000 trips, onboarded more than 6000 carriers, and transported over $75 million worth of goods. All of which has been achieved amidst the uncertainty of COVID-19, a period that has significantly hindered the movement of people and goods across the country.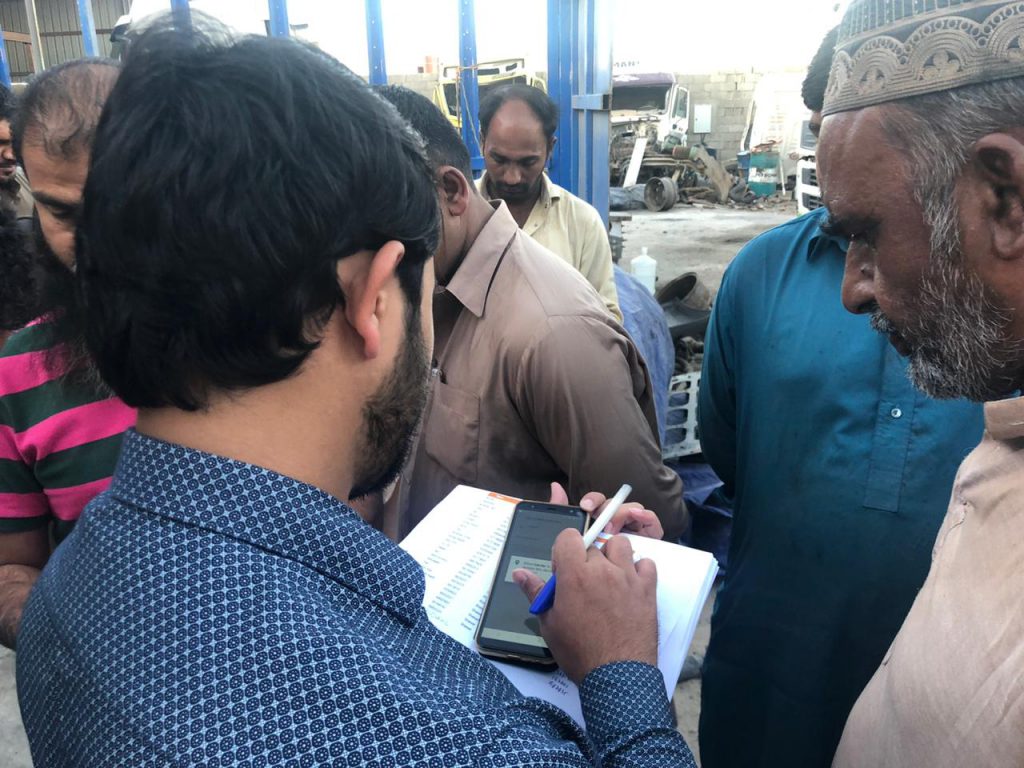 Future potential
We see huge potential for Trella in Saudi Arabia. The market is large, and growing and in need of change. Through digitizing and automating the existing system there are a lot of opportunities for cost reduction and increased efficiency within the logistics sector in Saudi Arabia. The high cost, high fragmentation in the current market gives way for Trella to maximize on the opportunity with all parties benefiting including shippers and carriers.
Keeping that growth in mind, we want to advance at full force and exponentially create new business within the next year. Tenfold growth is our aim for the next year, and without the market conditions of COVID-19 Trella will be able to expand on all fronts. By hitting our targets we have been able to establish new targets and keep an upward trajectory in process and development.  Through our HQ in Jeddah, while Saudi Arabia being the launching point into the rest of the GCC, Trella wishes to become a fully equipped logistics provider.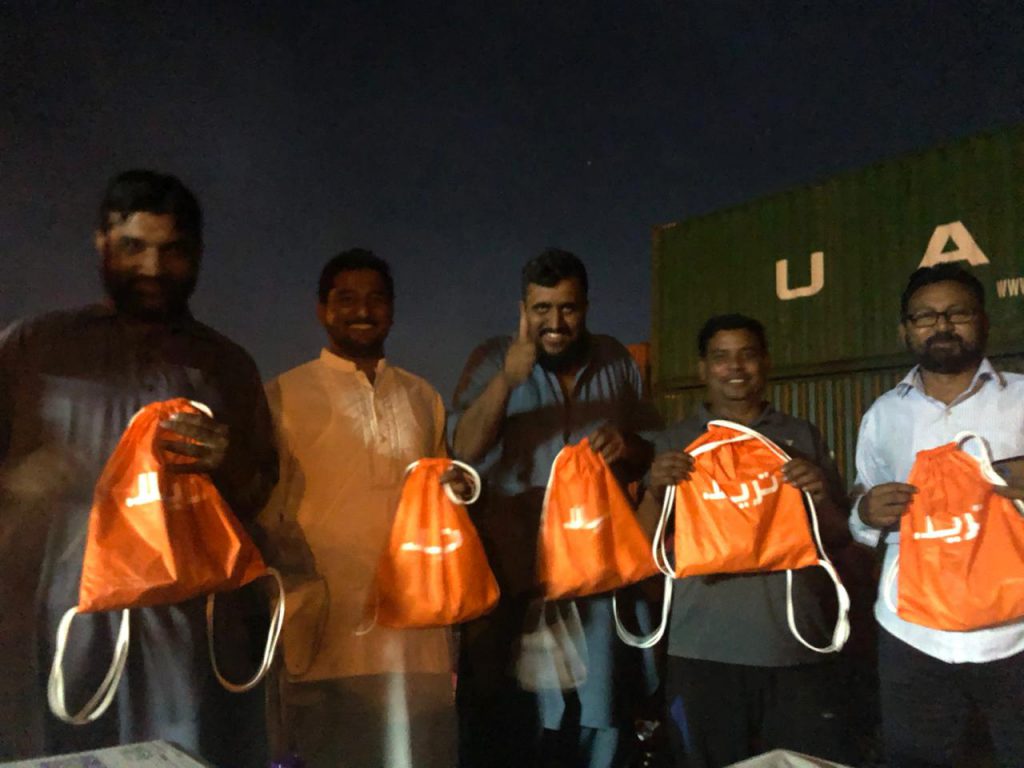 By working hand-in-hand with the policies and strategies set by the Kingdom we can set tactful plans to increase penetration in the logistics market. Support lines from the government-aided Trella to maximize these opportunities into other features such as cross border shipping to neighboring GCC countries. Saudi Arabia is crucial to the GCC in terms of geography, policy, and a start-up haven, and Trella will regionally expand through the pumping heart that is Saudi Arabia.
The Kingdom's 2030 vision is a paradigm shift into what a modern and determined country is. The fundamental elements that Saudi Arabia is actively pursuing are essential in shifting the persona of Saudi Arabia from an oil-driven economy to a more well-rounded socio-economic structure. It is a clairvoyant approach to create better platforms for citizens and businesses, and Trella will be closely aligned with this vision.
Some of the objectives of Saudi Arabia's 2030 vision:
"Increasing the share of SME financing at banks from 2% in 2016 to 5% by 2020"
"Increase SME contribution to GDP from 22% to 23% [by 2020]" and 35% by 2030.
"Create 10,000-12,000 new private sector jobs [by 2020]"
Another essential element of the 2030 vision is The National Industrial Development and Logistics Vision Realization Program that aims to boost the logistics and industrial utility in Saudi Arabia through some of these key elements:
1. Streamlining booking and tracking systems
2. Achieving integration between national and international transport companies
3. Integrating and capturing maximum benefit from existing and new infrastructures
These are just some of the few elements that Trella feels are crucial in facilitating the roles of SMEs and startups in Saudi Arabia. Our experience so far has harmonized with the ease of setting up our platform and being able to thrive in the Saudi market in a tough and turbulent time during the Covid-19 outbreak.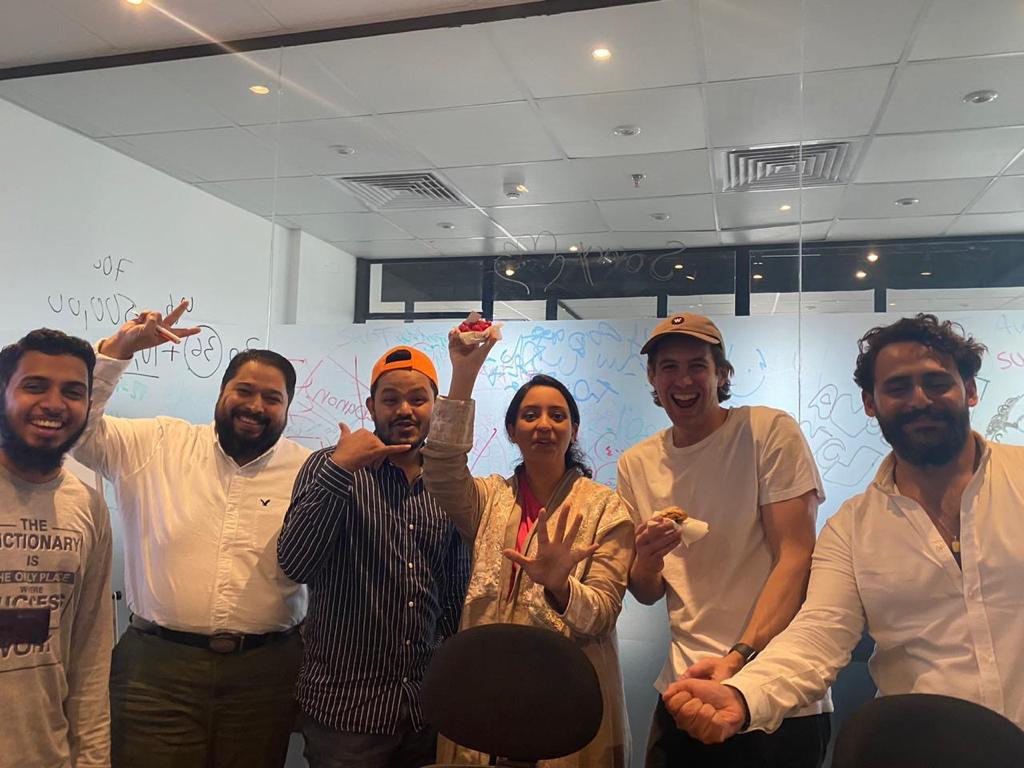 In our quest to evolve in the Saudi market, we will support the 2030 vision highlighted for the next decade. The supporting finances and one-stop policies established for settling government regulations have been crucial to expediting our launch. We aim to settle in Saudi Arabia and be a part of the 2030 vision by potentially creating 10k new jobs in the next period. This is to present our role in contributing to the local economy, as well as penetrate the GCC through Saudi Arabia. With The National Industrial Development and Logistics Vision Realization Program set in motion, there are numerous opportunities for start-ups to utilize government backing. We at Trella understand this and will be combining all these factors of market growth, government support, and vision to establish a logistics stronghold in the region. From here in our office in Jeddah, we will be active in pursuing regional and global growth through the Kingdom's support.
Omar Hagrass – Co-Founder and CEO at Trella