A few weeks ago, we organized an event tackling legal issues with our carrier partners to cultivate awareness and education around tax laws, promote and prioritize carriers that pay their taxes, and file the correct paperwork. While we managed to do so, that's not what I am writing about as I am here to share a transformative experience that took place in that same event.
First, very quickly let's go through Trella's core values, #Obsessoverourcommunities, #NeverGiveup, #Failbydesign, #Ideasoverhiararchies, #BetterdonethanPerfect, #Celebratethewins. I can go on for pages about how each value impacts how we innovate and how we work together, but today I'll be talking about my favorite core value; obsess over our communities.
 Obsess Over Our Communities
---
As a Trellan, we often ask what we consider the million-dollar question, which is what do truck drivers really want?

There are more than a few equally correct answers, such as financial stability, increased earnings, financial visibility, value-added services, increasing truck utilization, and many more.
Yet what we found more inspiring was that although carrier partners did care about financial well-being and a steady increase in earnings, almost all of them were speaking extensively about being a part of a community.
They each wanted to be heard and acknowledged, and they cared to be a part of something valuable. Anyone can have a regular job or earn a living, but the core factor which makes this arrangement meaningful is community engagement.
At Trella, the culture cares deeply about loyalty and honesty in all sectors of our work. Forming relationships with these drivers, establishing a platform where this kind of participation is encouraged, and creating space for people to feel like they are adding value to something that goes beyond their day-to-day, has proven to be the main indicator of success for said loyalty and honesty.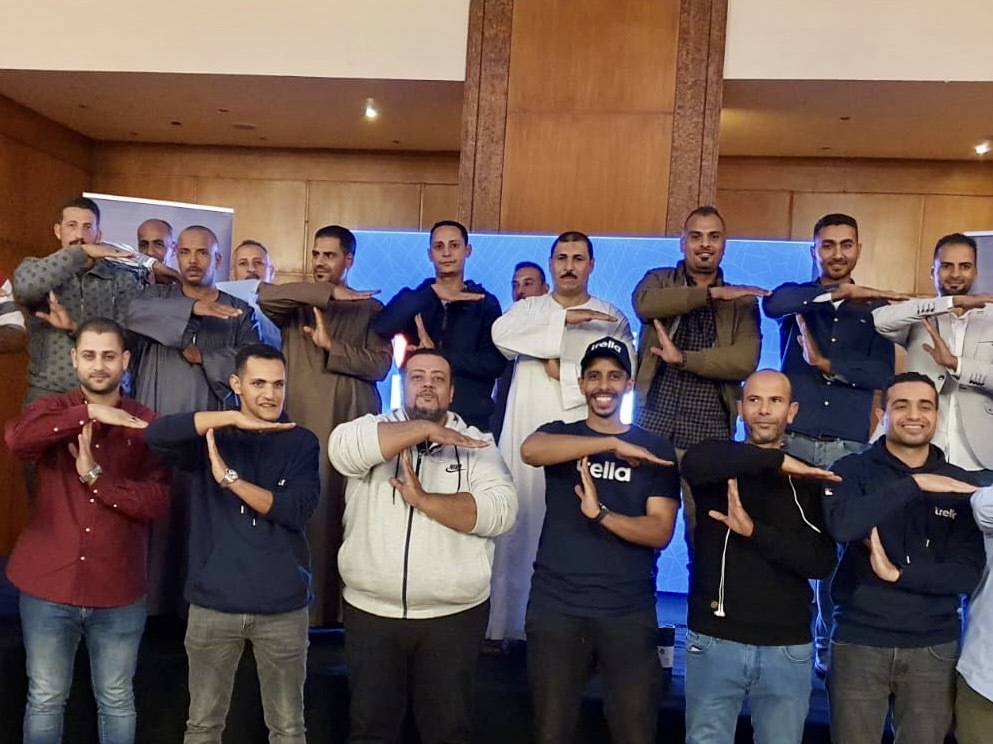 ---
At some point during the event, I walked over to a group of carriers that were chit-chatting with a Trellan, directing my question to the carrier I said, "Don't you want to get this over with so we can eat?". To my surprise, he replied, "I already ate sir, we're here to get to know you all, we work together, we have witnessed each other at angry states and sympathetic states, we know each other's full names and capabilities, yet we've never met".
At a loss for words, it suddenly hit me; this event wasn't about legal paperwork and promoting tax education. There was no way 100+ carrier partners came here to listen to us jibber-jabber for hours about legal issues and contracts. They came here to get to know us. To get to know the team they have been working with for almost three years.
It can be so easy to get lost in numbers and KPIs or finishing an agenda in this case, but the reminder that we are creating communities is way bigger than we can imagine, it was beautiful and necessary.
At that point, I slowed down and stopped obsessing over what time it was or how the event was looking. I let go and finally started to treat this for what it was: an opportunity to establish relationships that go far beyond daily loads.
---
Another moment I would like to share arose in one of the agenda items, giving out prizes and giveaways to the top-performing carriers. We were supposedly calling out ten carriers, from highest tech adoption to the first carrier ever signed up with Trella. Besides the fact that the team decided to add a few more carriers and ran to get more giveaways. One of the winners has decided to dedicate his prize to another carrier that did not get a prize, just because the other carrier felt left out.
These moments only support the cause of how building a community, forming a relationship outside the daily work interactions, can be something people look forward to having. This is the community we are trying to build and encourage, a community where we listen and support each other. This is why I am proud to be part of the Trella community. Trella On!