In 2018, African tech startups saw exponential funding growth of 108% – a sign of the tech scene's allure to venture investors. 
But amidst this glittering narrative, something is missing.  
While tech hubs and incubators are sprouting up all over the continent and raising millions in funding rounds, tech acquisitions are almost as rare as "unicorns" that people obsess over. 
Acquisitions are strangely absent on the continent; in 2018, almost 3 out of 4 acquisitions occurred in South Africa.  
Yet, buy-outs & mergers act like the secret sauce in building a strong and healthy tech sector, full of scalable, profitable startups.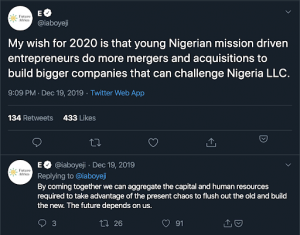 At Trella, we knew that we could gain a competitive advantage by merging with our competitor. So, December 2019, we acquired Trukto, as we look to become the largest digital trucking marketplace in the Middle East/North Africa region. 
Because acquisitions are rare, we wanted to share the inner workings of the deal with Trukto. How we closed the merger in only four months. 
Here are the three reasons why we were able to close the merger in only four months. 
A match made in (trucking) heaven.
The decision to acquire Trukto came naturally. Each had complementary skills: Trella had the tech; Trukto had the operational expertise and relationships (key in the trucking business.) It was a perfect marriage of our two startups. Separate, we were two strong companies, yet together we created a logistics powerhouse. 
Before launching Trella, I worked at Uber scaling operations across the Middle East. This hands-on experience in a lightning fast tech company was a key asset – it pushed us to recruit and invest in top tech talent early on. 
As the sector incumbent, Trukto had built a robust operation in Egypt from the ground up. Not only did it command close relationships with truckers, it developed tight knit relations with large clients, such as consumer goods manufacturers and freight forwarders.
Yet, at a certain point in its growth, Trukto struggled to raise working capital. Most startups can relate: you need to pay your suppliers – truckers in our case – yet your clients pay you thirty days later. Cashflow becomes tight and can eventually kill a startup. 
From our time at Y Combinator, Trella had cultivated a strong network of Silicon Valley investors – it was easier for us to fundraise abroad. Our access to capital, coupled with our tech savvy, made us an attractive suitor to the Trukto team. In turn, their deep-rooted relations helped to deepen our existing network of suppliers and clients.
The fit was just right. 
For early-stage entrepreneurs, fundraising is a do or die concern. 
It's like a Choose Your Own Adventure book. You must decide the funding path that is right for your startup. Each comes with its own benefits and constraints – but it could end blowing up in your face.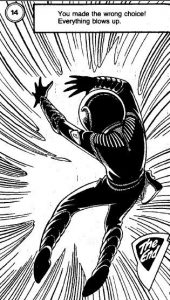 Entrepreneurs can either take VC money or bootstrap. Many founders in African markets choose to bootstrap. One reason is because they have the resources to do so. These circumstances preclude many of them — typically risk-tolerant and upper middle class individuals — from selling their companies. 
In other cases, control dynamics that exist between founders and investors can prevent M&A from happening without the consent of their investors. 
But Trukto was a different story. Since the company was angel-funded, the founders, Ali Khedr and Ahmed Khedr could make decisions that were in their best interests, including the decision to sell. They weren't beholden to their investors. 
"This funding position excluded Trukto from any blocking rights from VC investors that might have affected the company's decision to merge with Trella," says Ahmed Fattouh, an early backer of Trukto.
"I spent a lot of time thinking about how to create a pool of capital for Trukto. The business was growing rapidly and we needed that access to additional financing to sustain the amount of trips that were being booked on the platform."
While access to capital was a motivating factor for the acquisition, being bootstrapped provided Trukto with the necessary wiggle room to sell, giving the company total autonomy from investors who might have made them stick it out and grow at breakneck speed. 
Relationships matter. So do incentives.
Delivering the maximum value possible during an acquisition is no easy feat. Misaligned incentives between founders can shorten a deal's lifespan or cause valuable deals to crash and burn. Luckily for us and Trukto, we had a clear vision of where we wanted to go and the synergies we wanted to achieve. 
As I clearly stated it: "the value of a combined entity dwarfs the value of just one company."
Relationships really mattered in closing the deal. Ali and I were friendly acquaintances, both working in the trucking business. I clearly remember meeting with Ali for the first time: 
We met for coffee at a Paul café in the 5th Settlement neighborhood of Cairo, a stone's throw from the Trukto office. Getting ready to launch Trella, I wanted to ask Ali about his experience, challenges, and any advice he might have. 
"Usually, when someone wants to build a similar product to yours and compete with you, your default reaction would be to not share." "Ali was not like that."
"He was very open. He was the first person who made me understand the complexity of the trucking market". 
Fast forward a year and half later. Omar was in the Bay Area for Y Combinator and met with Ahmed, the Trukto angel investor, who would become a key behind the scenes player in negotiating the deal.
Given Trukto's own capital requirements, Ahmed had already been discussing a deal with other potential suitors for the company.And, he had heard good things about Omar in VC circles.
"A scrappy entrepreneur, someone who was well connected, and understood the fundraising drill," said Ahmed, when asked about his first impression of Omar.
Ahmed's experience as a veteran dealmaker proved indispensable in closing the acquisition. Key to that was finding the right incentives for Ali and Ahmed, the Trukto founders.
Trella was able to move quickly and decisively. In a matter of weeks, we had a fully negotiated term sheet. Trella merged with Trukto a few months later.
We're excited about the potential of the Trella/Trukto partnership to power our position as a fast-moving digital trucking marketplace leader. Following the success of this acquisition, our hope is that other African tech startups can follow in our footsteps — and start to embrace M&A deals.