With a general trend of global digitization and data-centric solutions, we work on tackling complex challenges in one of the oldest industries that most people dare to enter venture into. Over the last few decades, much innovation has emerged in the supply chain sector, but few were targeting transportation.
The connection between shippers and carriers is quite complex. A love-hate relationship has developed due to the lack of trust and transparency between both parties. Shippers want the best service at the best possible price, while carriers want the highest earnings possible from an extremely inefficient market.
Trella is here to bring reliability, transparency, and consistency to shippers – we are here to rebuild the skewed relationship between both parties. We aim to give shippers full transparency and visibility over their goods and provide carriers more consistency in available loads to increase income. This takes time to build, and we are just scratching the surface, but we have also come a long way. Here's how we do it:
Through our internal processes and digital solutions, we are able to rate carriers based on their overall performance. This ensures reliability through our quality carrier database.
We provide all the carrier and load information to shippers based on their requirements. This means that we offer live tracking and support for all loads; thus, helping shippers communicate with their clients, as well as internally.
We handle shippers and carriers separately. Meaning that shippers always have 1 point of contact for all their loads, with a reliability of 98%+ on load fulfillment. It is always our duty to deliver on load requests at any cost. Carriers additionally have a separate platform to find loads presented by our shippers.
Through our dashboards and reporting, we are able to give shippers the visibility they need. We produce valuable insights that help them with forecasting and optimizing performance. This includes industry specifics, their performance vs their industry competitors, all their destinations, and data-backed information on each destination (such as loading/unloading times, trip duration, potential savings, carrier ratings, etc).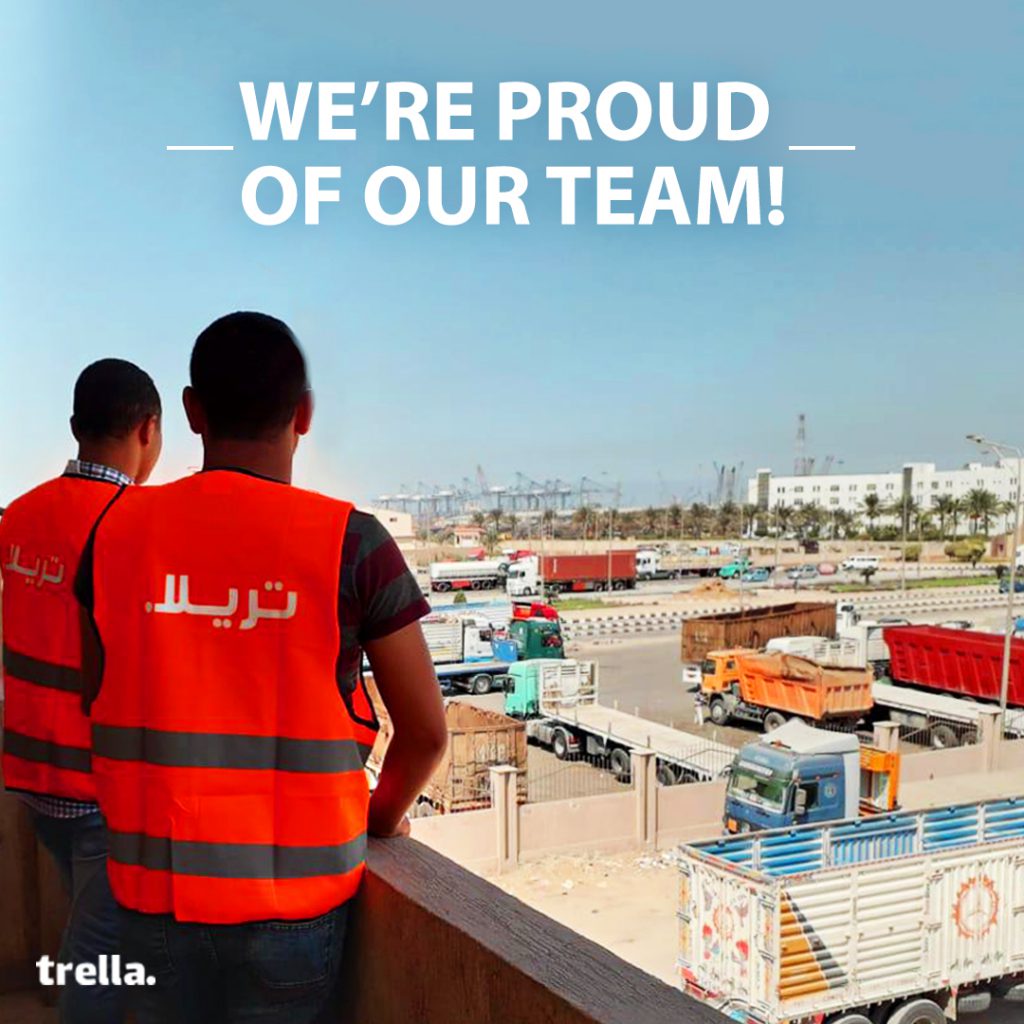 We are constantly learning what shippers need to see to help them enhance their operations and give them full visibility to help them achieve their KPIs and predict market movement accurately. Through our customer-driven culture, we aim to constantly receive feedback and improve our products and services accordingly.
Taymour El Kady | Head of Domestic Ops at Trella